Gone are the days when vows were exchanged in a simple traditional setting. The rhetoric demands of brides and grooms have quite revolutionized the wedding industry. The industry itself has been taken y a storm with changing trends and whims of bridal ensemble.
Each year the trends change tremendously. The industry offers quite a big roster of ideas for the soul mates to choose from. After all, every bride dream to unite with her prince in the perfect setting.
What are the wedding trends to watch in 2019? We decided to check with the industry's most lauded planners and event managers. Topping up their predictions of weddings trends to watch in 2019, we complied out top 15 expected trends.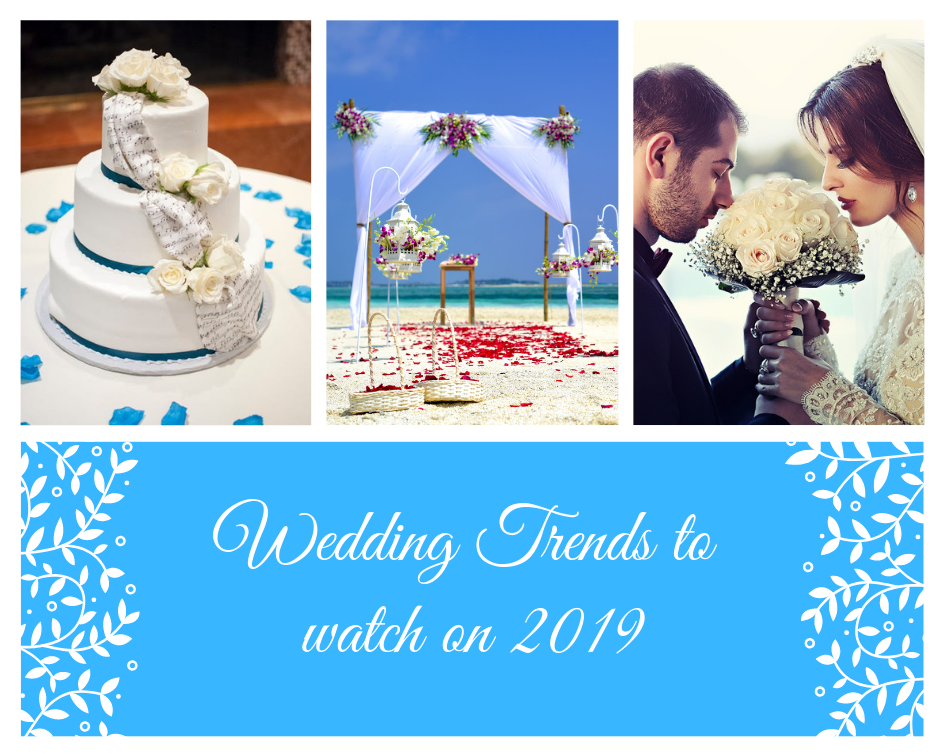 Our trend list can help plan any wedding in a perfect hassle-free manner…. Brides and grooms, chill and read!!!
1. Dark and edgy palettes
Couples are becoming adventures. Gone are the days when soft pastels and hues ruled the wedding scene. Now brides are bolder and are ready to choose darker hues. The previous trends of bright photography, romantic soft colors are becoming absent from wedding scenes.
2. Welcome back Classics!!!
Darker hues do not mean that traditional elements are forsaken. Many couples still opt for the elegant and grand setting which can give a regal and majestic outlook to their wedding. A classy touch can be something of a magic to your perfect wedding idea.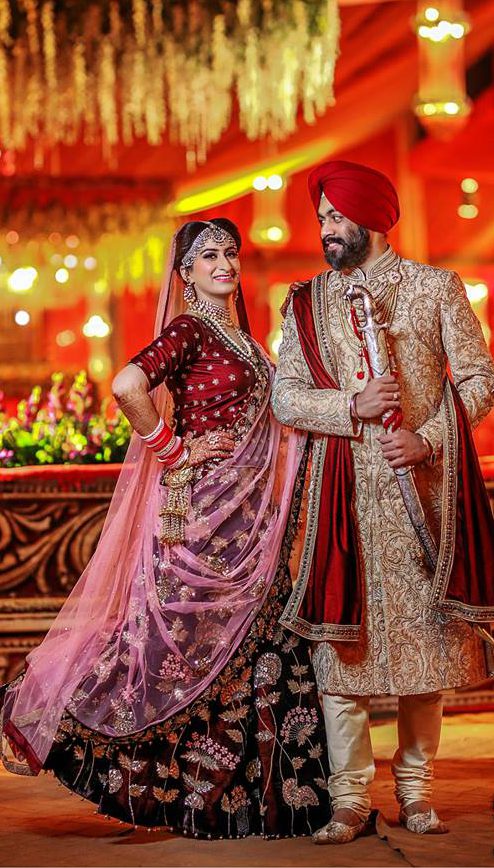 3. Statement wedding cakes
Cakes are also undergoing major transformational goals in 2019. In 2018 wedding scenes, cake with other assorted treats welcomed the guests. However, analyzers predict that a big focal statement cake will rule the wedding scene in 2019. Even the fondant tones have preferences. Wedding watchdogs predict that warm bronze, soft gray, pale blue, and gold will rule the scene.
4. Vellum paper goods
These are the new trends that will rule the wedding craft season.  Beautifully calligraphed invitations with a touch of personalized message will win the heart of any potential guests. These new goodies have already become favorites of 2018 weddings.
5. Round ceremonies
Couples are becoming disenchanted with traditional layouts. These days more couples prefer a modern layout like round set. Again, personalization plays a key factor in choosing the layouts.
6. Royal wedding décor
Wedding planners forecast that Megan Markle's grand entry into the larger than life flower installation will inspire the coming generation to no end. Who would want to enter in that one regal and majestic look? The floral installations currently the key take away from the recent royal wedding.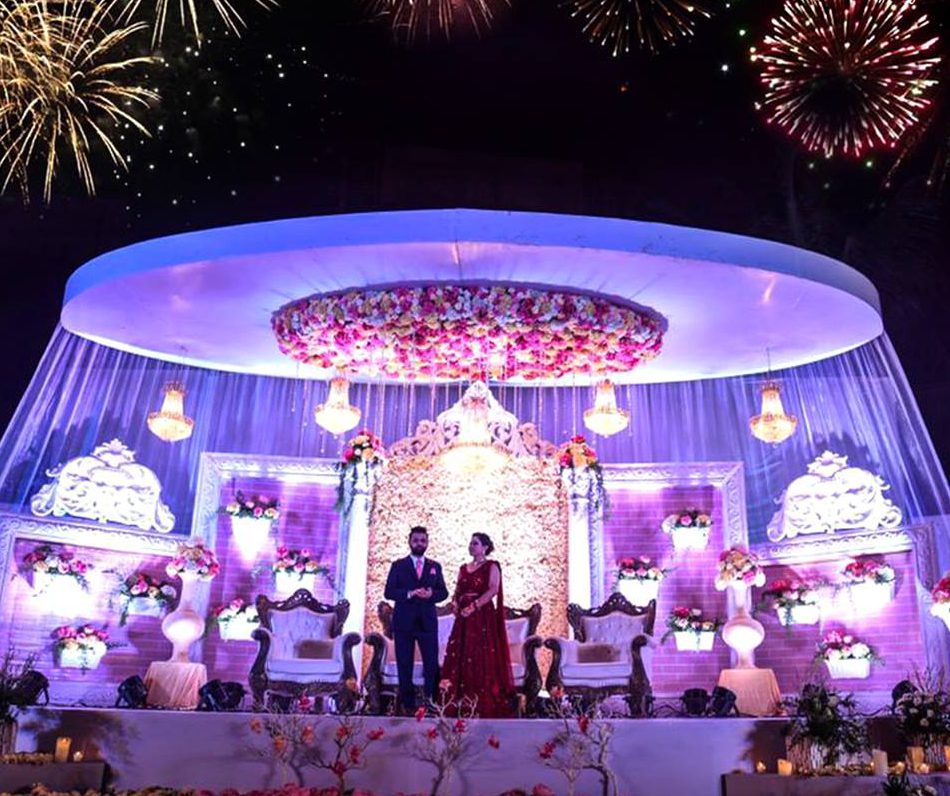 7. Balloon walls
A touch of fun with balloons! Balloons are replacing the floral walls. Earlier, balloons were chiefly for New Year parties and birthday celebrations. However, these days the giant immersive displays have become a prominent companion in weddings as well.
8. Velvet
The perfect fabric to give a regal touch. Planners opines that couples are ditching the traditional fabrics for the classy velvet. Not only do they add a classy regal touch but also gives an aesthetic appeal to the whole décor.
9. Modern floral combinations
Gone are the days when wreaths and bouquets featured traditional flowers. Combining different floral combinations, brides are becoming more daring in their choices. The size of bouquets is also becoming variant over the years. A close look up at the Victorian bouquet and 2018 bouquet can tell you the massive transformation that floral arrangements have undergone over the years.
10. Personalized plates
Personalized plates have become a cute addition to the refreshments. After all it is the day of the couple. They need to take center stage in everything. A cute little way to remind guests of the memorable day! Some couples do keep these trinkets as souvenirs of the big day.
11. Custom illustrations
Personalization is ruling wedding scene. Then why not custom-made illustrations where guests can reflect upon the tastes of the young couple. However, such illustrations are time consuming and needs a big detailed planning. Hence a big no for lazy bones!
12. Welcome bag
A cute and nice hospitable way to welcome your guests. The couples can decide the refreshments they need to offer their army of friends. Trust me, this bag can be a huge relief for your guests. The goodies bag is also becoming a huge sensation in weddings around.