HINDU WEDDING ACCESSORIES – INSPIRATION FOR BRIDE 
It's every women's dream to celebrate her wedding day as a princess. Wedding accessories is one of the main things which help you with that. All bridal have its own figured out about there wedding accessories. We help you to choose the correct accessories to make your wedding dream fulfill.
Hindu bridal
accessory
Jewelry is the most displayed accessory on you. All the members coming to the wedding is look at the jewelry.
Related : Guide To Hindu Wedding Traditions
#1 Necklace
:
A bride's necklace is the focal point for all the bride. Preferably, a day event would call for Indian wedding accessories in yellow gold.  That will stand out against the outfit and look great in daylight. Even you wear a simple diamond necklace has the ability to add class and panache to your outfit, without requiring any other supporting accessory to make an impact.

Palakka: It is an elegant gold necklace. The necklace is fully embedded with green and pink stones running in a pretty continuous pattern.
Kasu Mala : It is an traditional necklace pattern and  made of coin shaped gold. The coin is starts from the neck and ends at waist.
Long Chain : The bride wears a set of long chains with different sizing, shapes and patterns. Poothali, Elakkathali, Thalikoottam, Kuzhiminni, Manonmani and Dhalamin are Some of the traditional long chains.
Temple Jewelry : The chain is generally made of idols of gods and goddesses. It is decked with semi-precious stoned in red, green and white along with pearls.
#2 Earrings
:
Wedding earrings are traditionally prominent and heavy, keep them always matching with our necklace. Select the earring made of fine materials like gold, diamond and other precious stones which make elegant.
#3 Maang Tikka
:
Also called Shringar it seems like a central piece attached to a string on one and a hook on the other.  We consider it to be important to the bride. Because it is one of the few bridal accessories that even the simplest of the brides wear.
#4 Bangles
:
Bangles are an integral part of the bridal ensemble, it completes the married look of the bride.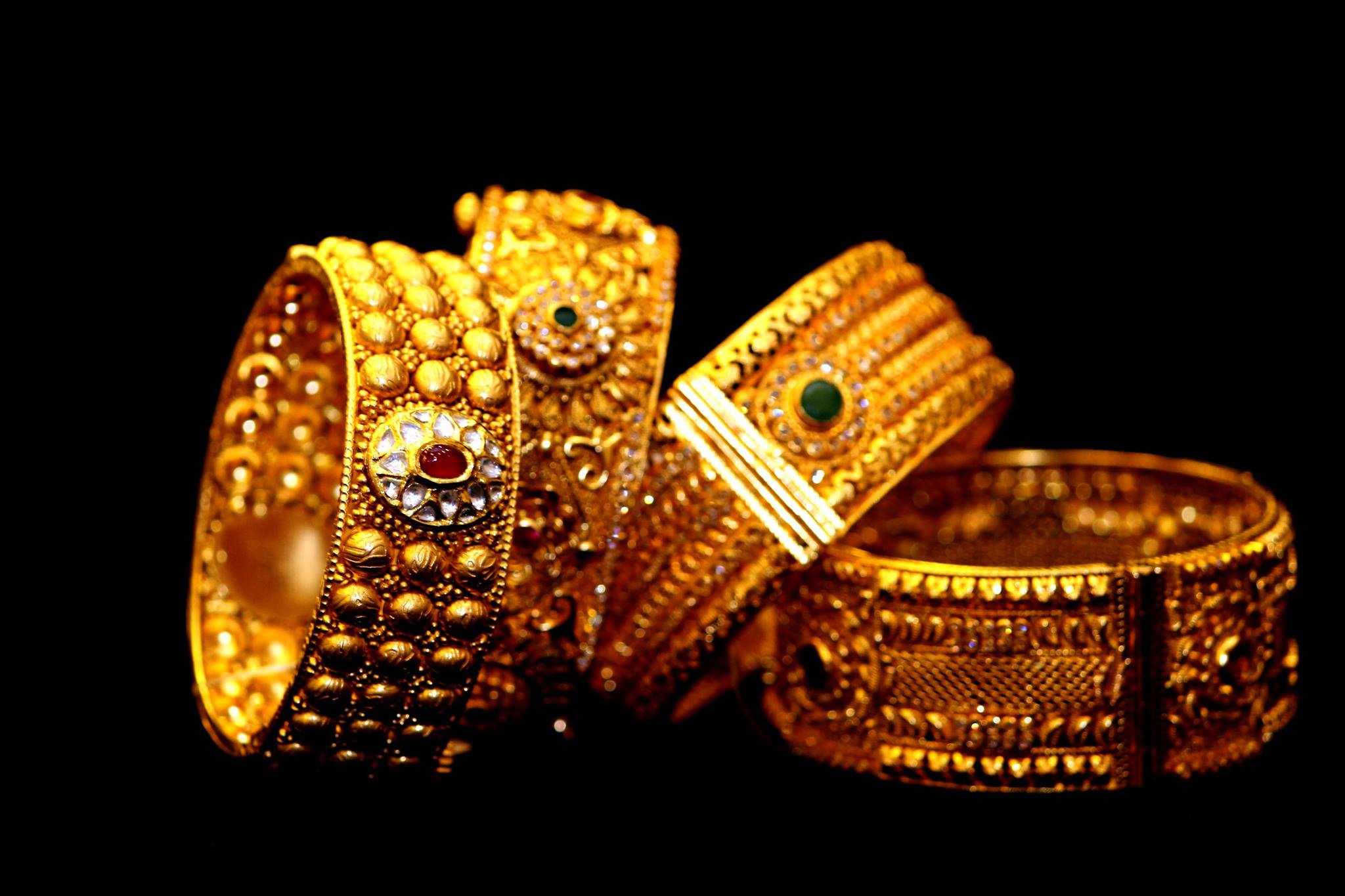 #5 Toe rings
:
The toe ring is very important accessories for the bride in many states in India.
#6 Rings
:
The engagement ring is one of the main rings, but brides can opt to put more than one for a wholesome look, bracelet with rings is something brides can opt for a rich look.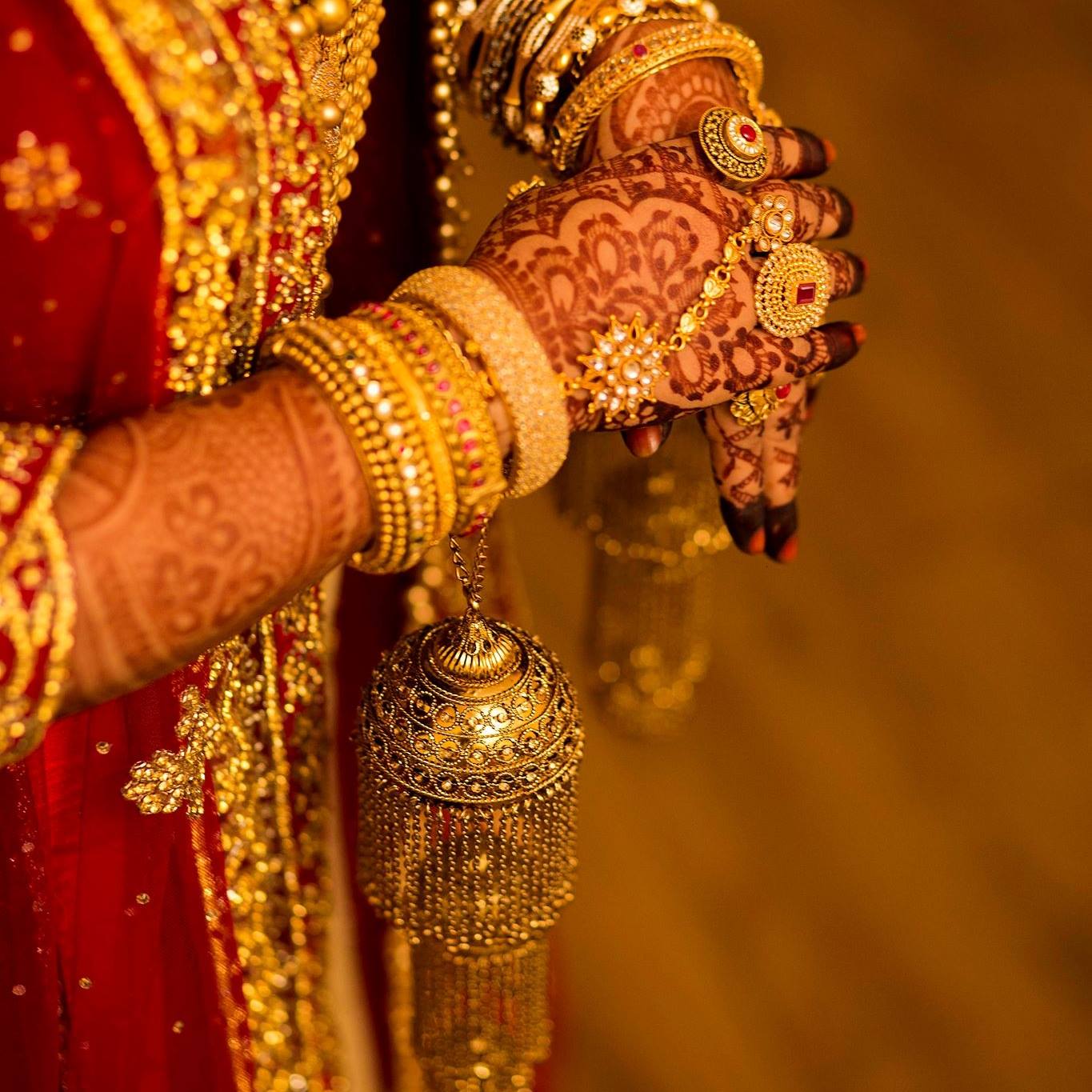 #7 Waist Band:
The waistband is not just an ornamental but also serves the practical purpose of holding your outfit in place, especially if you are wearing a saree.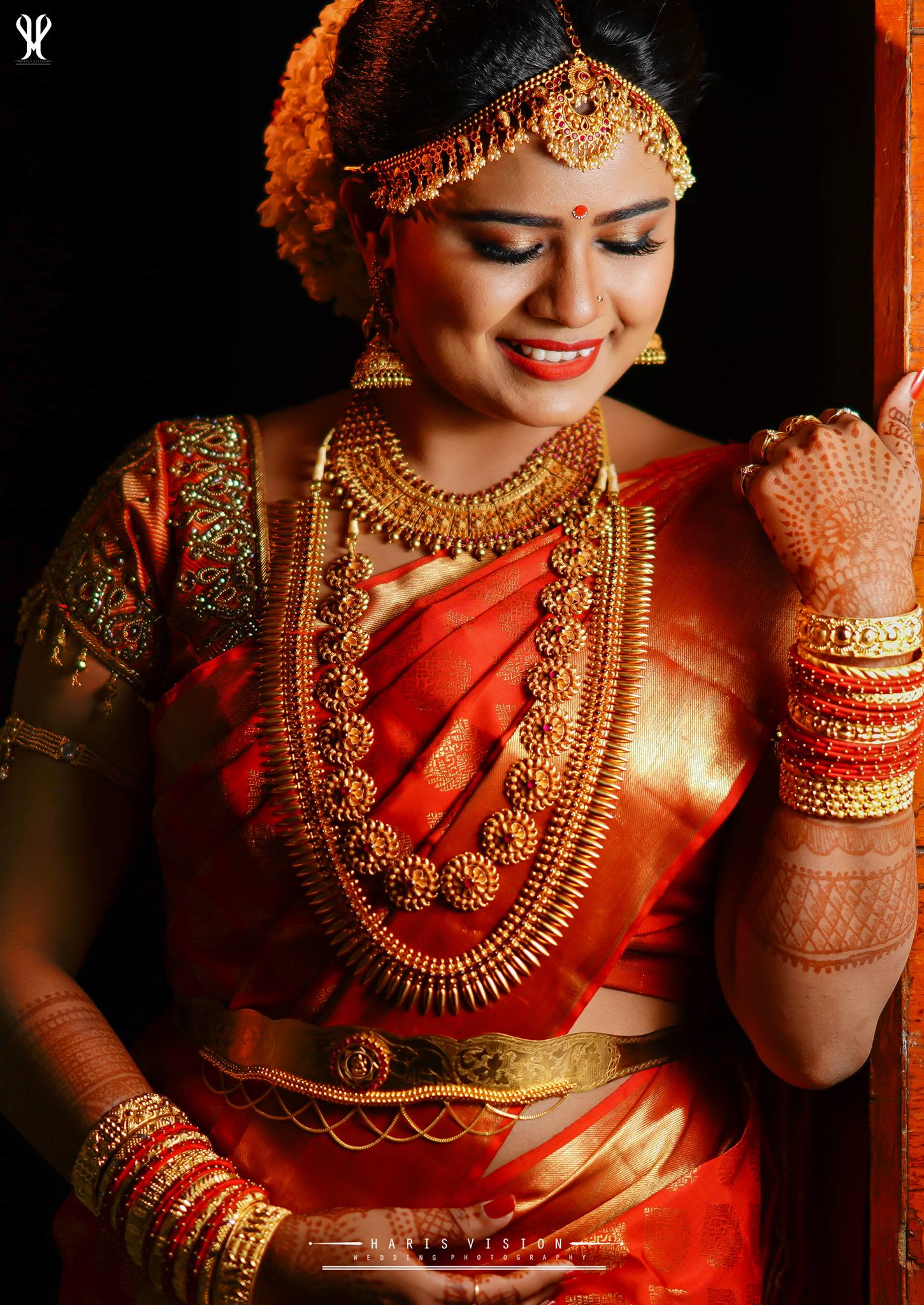 Related : WEDDING BLOG
Follow us :