13 UNIQUE TIPS FOR WEDDING PARTY
The wedding day is like a fairy tale that comes true for the bride and groom in their lives. It is the time of life when finally, a prince finds his princess charming and they have a happily ever after story to behold. You want to make your wedding day needs to be as memorable for the guests who are attending it. Here we say some unique tips for the wedding party.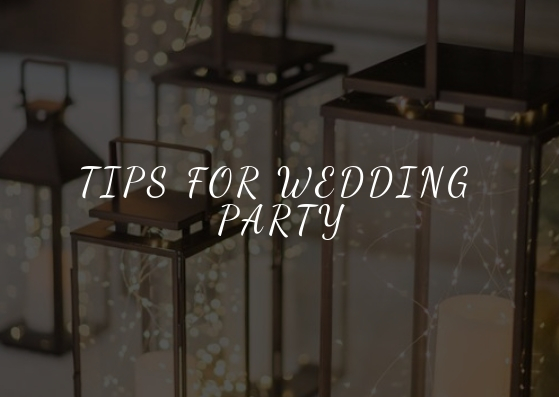 1 . An Enchanted Entrance
Today guests are wholeheartedly waiting for the arrival of the bride to the ceremony.  So, the entry of the bride and groom wants to be powerful. For that, you can follow these ideas,
Make an entrance with a flower shower, Let your friends and sisters were in attendance for your entry with a palm-full of petals. This makes guests attractive.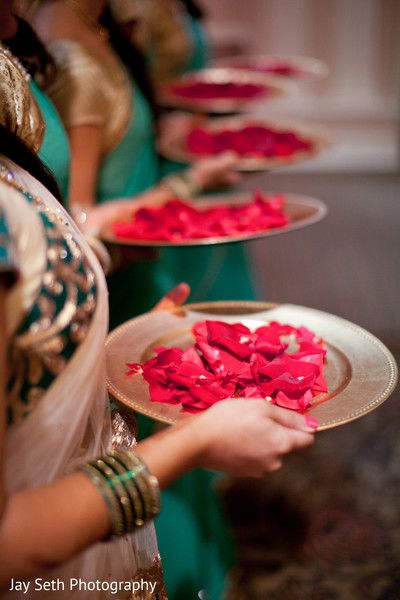 Making entry with the help of colorful smoke bombs is another way to impress the guest. This is a bit dramatic because of colors but is equally impactful.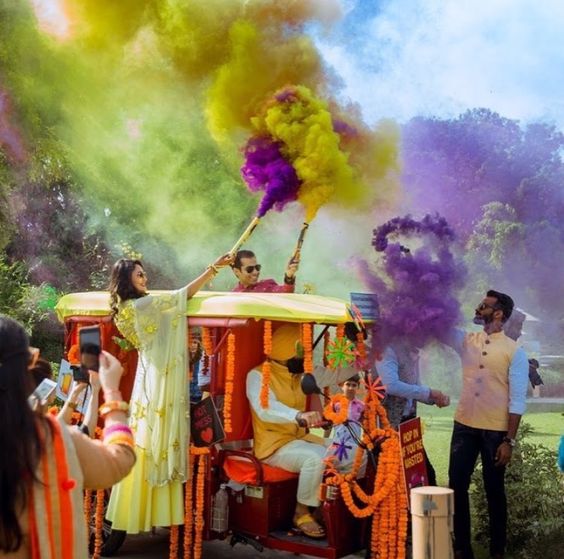 Another way is to make your entrance impressive is a little sparkling with the fireworks at the time of entry.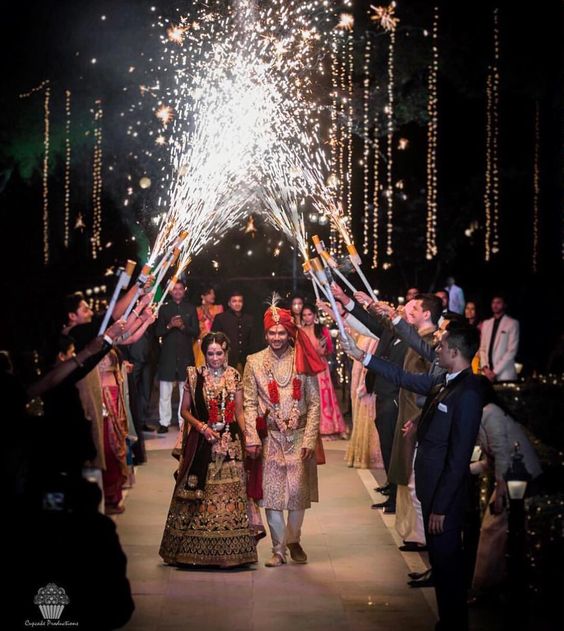 Entry with royal style is stunning. Enter like a queen in a palki carried by your cousins. This would make remembered by your guests for a long time.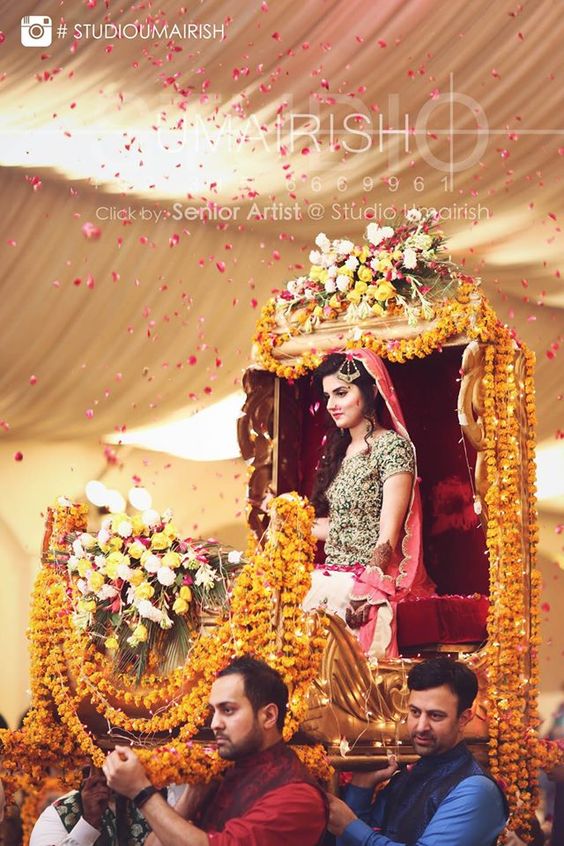 Another entry idea is making an arrival over a wedding song. This would give a realistic feeling to your guest.
Make an entry on a bed of rose flowers or any other beautiful petals. This makes a regal touch to your entry.
unique tips for wedding party
2. Wacky Catering Ideas
Nothing could be accomplished without food and within the wedding ideas in India, meal courses are of importance. To make your party elegant arrange a good manner. There are many varieties of desserts, meals are available today so arrange the food and impress the guest.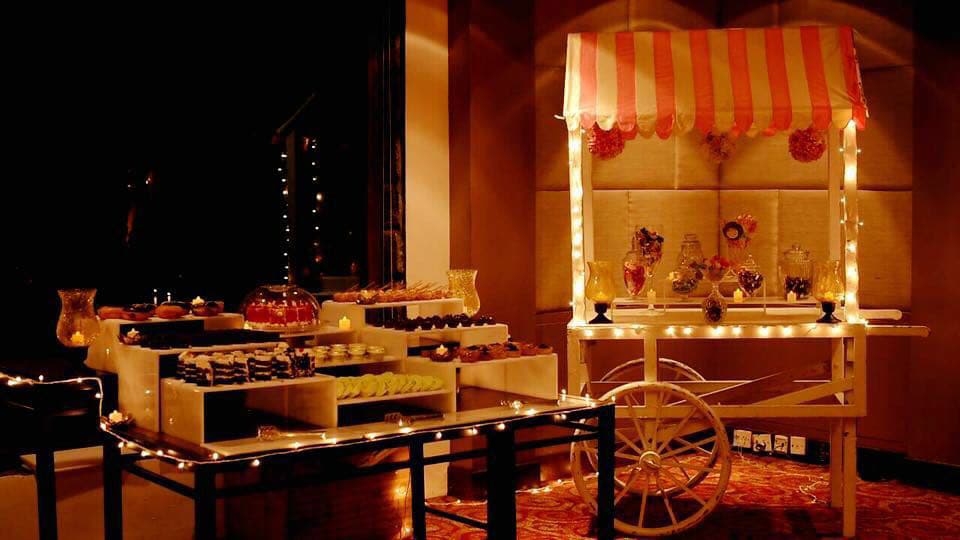 Give a try and make something special for your guests like Fish 'n' Chips, tortilla wraps, tikkas of different exotic variety, sausages and all.
For a winter wedding,  you may add some hot chocolate with ice- cream topping or a hot cocktail with the drinks. Doughnuts are a nice addition desert and everyone's favorite so keep it with the drink list.
You may add a DIY counter for your guests it so impressive. They can make their own veggie or meat wraps as per their wish.
3. Welcome Bags
Creating a unique wedding welcome bag for your guests is the perfect way to welcome the family and friends. If you know your friends and relatives are traveling from far, welcome them with surprise bag items that will make them feel appreciated and loved. There are a different type of welcome bags are available,
The Sweet Dreams Bag

The Custom-Made Welcome Tote

The Sweets & Snacks Welcome Bag

The DIY Bag

The Beach Essentials Bag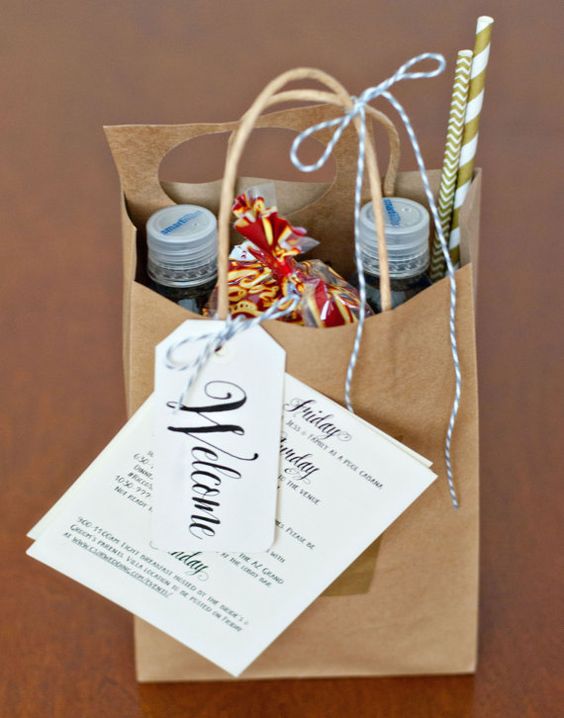 4.Valet Gifts
A valet gift is the last point of contact when guests attend the ceremony. Valet gift at a wedding venue ensures that guests leave with a positive impression. Along with valet gift, you can give a kit filled with Aspirin, water, and snacks
5. Convenient Child Care
Hire a good babysitter and set her up in a room, pick a room near your reception location so your youngest guests have a place to go when they tucker out. So parents can return to the party and enjoy the party. Fill the room with snacks, games and a portable DVD player to keep them entertained.
6. Lighting
Lighting makes your party more elegant. The wedding party arranges with light and candle is more attractive and you can impress the guest. Lighting like falling leaves or snow and beige wall; add a funky geometric pattern or your monogram to the dance floor.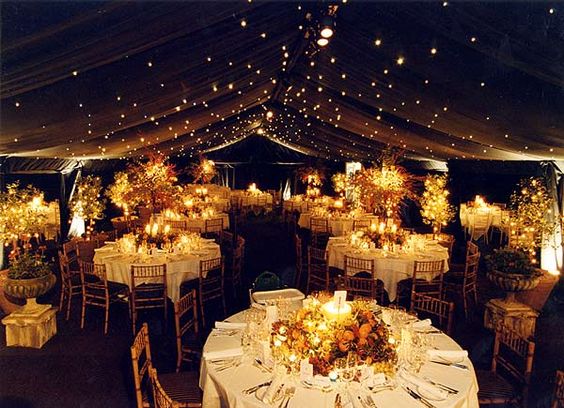 7. A Decked-Out Entryway
Firstly, you want to make impressions in guests, so take time to get a unique idea to the entrance to your reception. You can add flower arrangements to the escort card table or have your stationer which creates a stylish seating chart display.
8. A Showstopping Ceremony Exit
Always make your entre and exit grand which make more attractive and stunning. When your entre is stunning the guest will expecting some attractive at your party.
9. Unexpected Wedding Music
Music is a relief, so play a soft melody kind of music in the wedding party. Which make guest more free mind so they can enjoy the party well. Playing some kind of instrument is also very good.
10. A Wedding Dress
 All guest eyes will be on the bride and grooms, so make your dress more attractive and shining. The bride and groom always wear a matching dress which makes them more attractive. Also, wear matching accessories and tie the hair.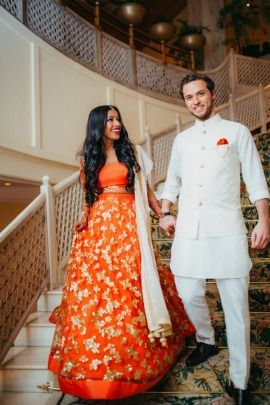 11. Wedding Favors With Entertainment Value
In many ways, we can say thanks to your wedding guests, one of the most popular ways every one takes is by gifting a wedding favor to the guest. There is a different type of wedding favor we can select anyone according to our wish.
12. A Creative Cake cutting
 A wedding cake is a traditional cake served at the wedding party. Now cakes are usually displayed and served to guests at the reception. In traditional, both partners share in the cake-cutting ritual. Family, friends, and photographers look forward to this moment the couple joins hands around the cake knife and cuts the first slice of the cake.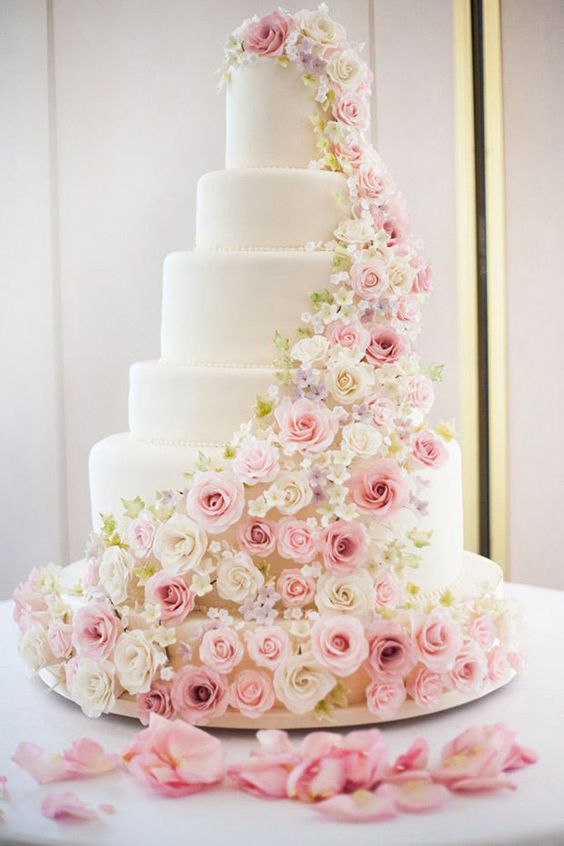 13. A Surprise Choreographed Dance
Take a few dance practice before your wedding day. That is an unexpected surprise, given to your guest. This makes the party more attractive to the guests.
Related : Wedding blog
Follow us :