Top 10 Event Venues in Bangalore
Selecting the right venue to host your event is a daunting task. An event venue should be spacious and happening. It can be a quaint and cosy place or a loud and happening place. It will be wise to choose a place depending on the theme and purpose of the event.
Known as the silicon valley of India, Bangalore is a hot spot for any happening events – be it corporate events, parties or even weddings.
Bangalore provides tons of opportunities for business meetings, concerts and more. Here are the 'Top 10 event venues in Bangalore' curated to give you an insight into some of the best event venues in Bangalore. (Order of listing is purely random)
The Tamarind Tree is spread over five acres of land amongst lovely trees along with the tamarind tree, from where the name is derived. This exotic place contains a beautiful pond, a colonial bandstand- a mandapa surrounded by pillars giving it a royal feel as well as suites for the bride and groom. This beautiful venue also contains a villa, courtyards for gatherings, lush green lawns and more.
You can hire them here:  The Tamarind Tree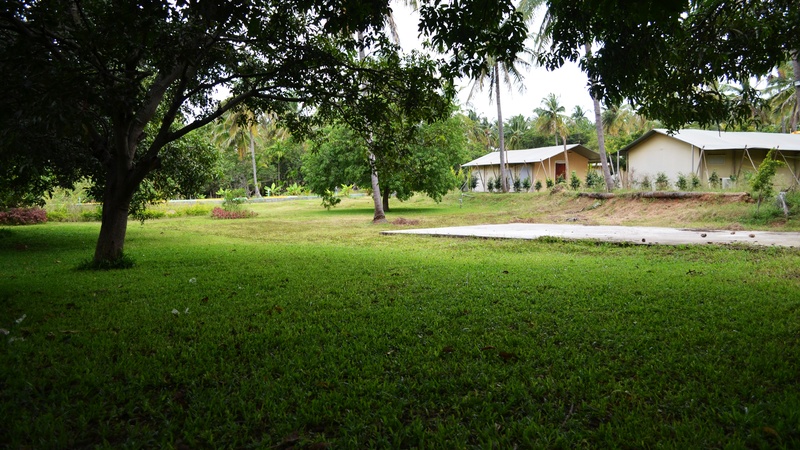 Garden, groves and chirping birds you name it and Tapio resort is the answer. A resort where you can unwind with your favorite gathering. You can take your own DJ, or they will be glad to offer you a DJ at an additional cost. This is a perfect place to host your destination wedding. This resort is blessed with a pool, camp tent facility, and more.
You can hire them here: Tapio Resort
Event Venues in Bangalore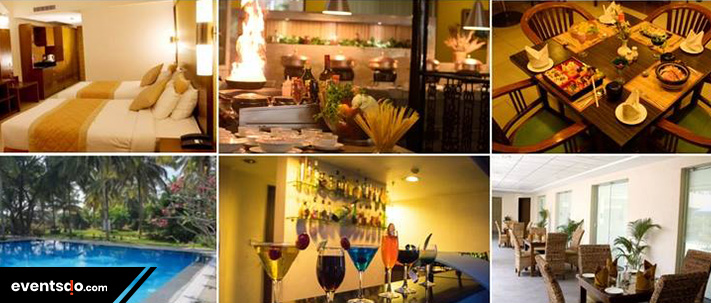 The lack of flexible office spaces and huge rents made Evoma hotels provide serviced office spaces. Evoma, being a business incubation centre strives to remove this hassles and provide a flexible environment for budding entrepreneurs.
You can hire them here: Evoma hotels
Related blogs:  6 Things to Consider While Choosing Your Event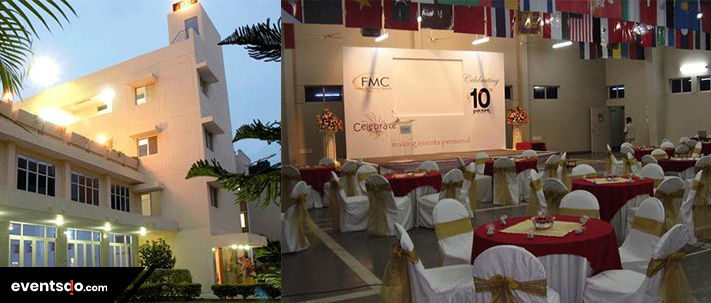 Frontier Management Centre is the one-stop space to host conferences and training for any corporate event. FMC being a highly reputed facility in India as well as abroad provides unique flexibility and services with the help of its team of professionals. Organisations such as IBM, ITC InfoTech, Azim Premji Foundation, and many others have appreciated FMC's hospitality.
You can hire them here: Frontier Management Centre
From Hi-tech conference hall to multifunctional board rooms Aiyara Comforts makes sure that you are not deprived of any facility when it comes to hosting that perfect corporate event. Their advanced room management along with the safety locker facility and step out balcony will be ideal if you have guests to stay over. With Hi-speed internet and noise free rooms, you are bound to have a joyous ambience at Aiyara Comforts.
You can hire them here: Aiyara Comforts
This venue is not only limited to corporate events. In fact Hotel Royal Orchid Suites, Bangalore is equipped to handle two venues. Be it a business conference, a wedding or even a small social gathering, this place ensures you the best.
You can hire them here: Hotel Royal Orchid suits, Bangalore
Instead of going for typically closed venues like auditoriums and halls, MyBoTree offers a rooftop space for your performance and venues. it provides fully sound insulated, air-conditioned rooftop space with a  seating capacity of 60, contemporary audio-visual facilities along with a positive nurturing ambience apart from being easily accessible from any part of Bangalore.
You can hire them here: MyBoTree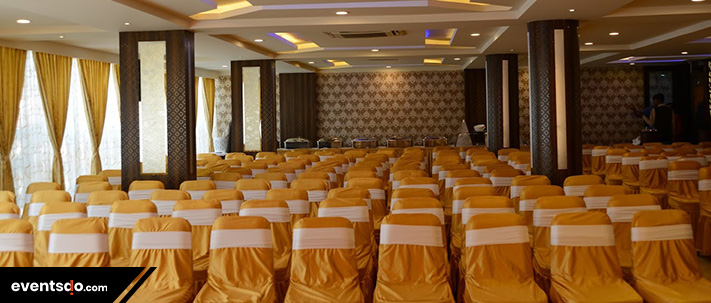 A banquet at Swati deluxe fulfils all the requirements a wedding event would require. Moreover, it offers facilities to conduct business seminars, conferences, meetings, etc. With nicely done interiors and an illuminated ambience, it is an ideal choice for hosting an event.
You can hire them here: Cherish the banquet
Related Blogs:  5 Things to Keep in Mind for the Perfect Destination Wedding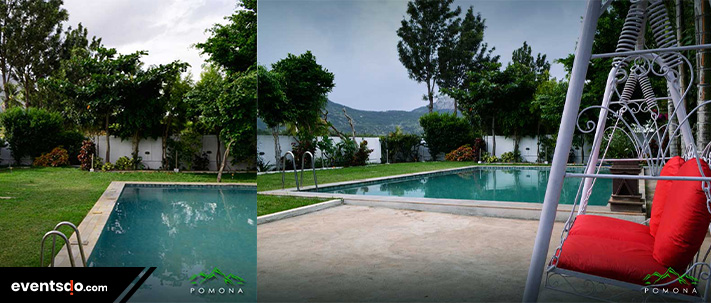 Ever thought about hosting your event on a farm, then the Pomona farm situated near Nandi Hills is the answer. Pomona farm is a pleasant one hour drive from the heart of Bangalore set in the serene fields just off Nandi road. This venue offers a private pool and lawn space along with a luxurious stay.
You can hire them here: Pomona Farm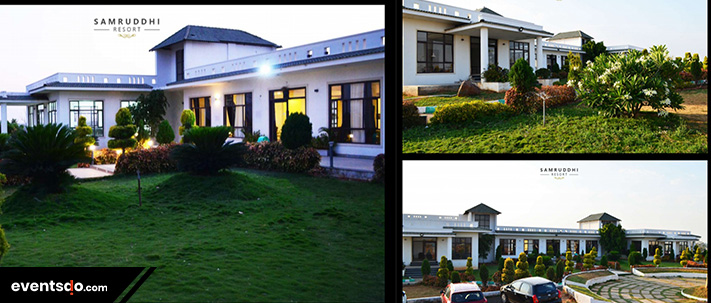 Any events, weddings or occasions can be conducted in Samruddhi Resort. It has over 80 acres of space and this place boasts of a poolside venue and also provides exclusive private bookings for large groups for stay and occasions. Moreover, this luxurious venue offers custom packages for day outings for families and corporates. This place is sure to leave you spellbound.
You can hire them here: Samruddhi Resort
Want to know more about event venues?
We can help you plan your event: Contact us